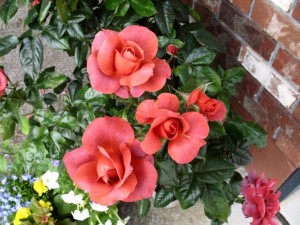 Zone 4 H(5′) W(3′)
Carefree Celebration Rose
Rosa 'Carefree Celebration'
Orange single flower.
---
Zone 4 H(3′) W(4-5′)
5 gal. $39.00
7 gal. $49.00
Carefree Delight Rose
Rosa 'Carefree Delight'
Hardy. Disease resistant foliage that bears multitudes of single, soft pink flowers. Gracefully arching branches.
---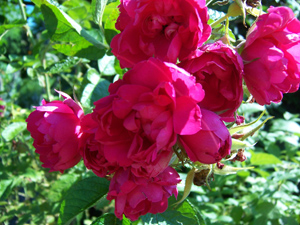 Zone 4 H(6′) W(5′)
F.J. Gootendorst Rose
Rosa 'F.J. Grootendorst'
Profuse clusters of small, double, bright red blooms.
---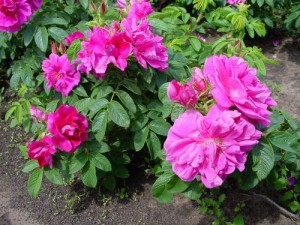 Zone 3 H(5′) W(4′)
3 gal. $26.00
Hansa Rose
Rosa 'Hansa'
Reddish-violet bloom, wonderful fragrance, large, double.
---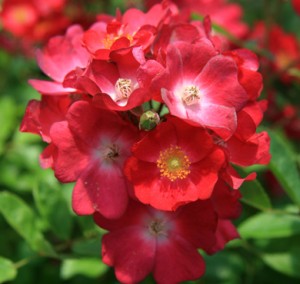 Zone 3 H(2′) W(2-3′)
3 gal. $31.95
Look-a-like Hydrangealicious Rose
Rosa 'Harballred'
Unique new rose with densely flowered clusters of small red blooms with a white center. Low to the ground habit, requiring little maintenance. This is not your typical rose. Its first flush of blooms is stunning, but it does not repeat bloom well.
---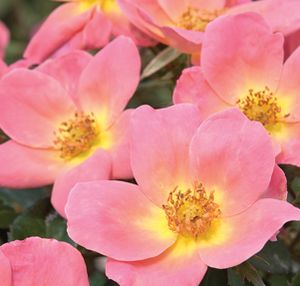 Zone 5 H(3-4′) W(3-4′)
Rainbow Knockout Rose
Rosa 'Radcor'
More compact than other Knock Outs. Coral pink blooms with yellow centers. Rarely affected by black spot. New foliage appears deep burgundy, turning to dark green with maturity.
---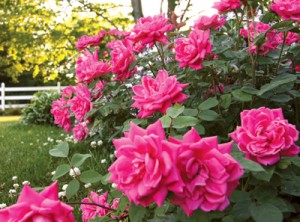 Zone 4 H(4′) W(4′)
3 gal. $32.50
5 gal. Tree $59.50
Pink Double Knock Out Rose
Rosa 'Radtko Pink'
Hot bubble-gum pink. Low maintenance. Continuous bloom.
---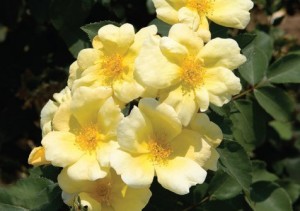 Zone 4 H(4′) W(3′)
3 gal. $27.50
5 gal. Tree $69.99
7 gal. Tree $89.00
Sunny Knock Out Rose
Rosa 'Radsunny'
Shrub of yellow flowers.
---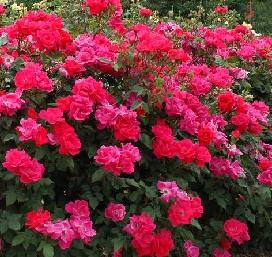 Zone 4 H(4′) W(4′)
3 gal. $31.00
Double Knock Out Rose
Rosa 'Radtko'
Sister seedling of famous Knock Out Rose. Abundance of small double red flowers cover this plant from June 'til frost.
---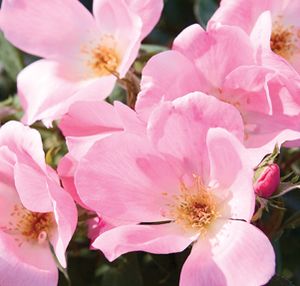 Zone 4 H(3′) W(3′)
3 gal. $27.50
Blushing Knock Out Rose
Rosa 'Radyod'
Light pink rose that is more disease resistant than other roses.
---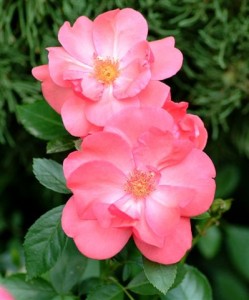 Zone 4 H(3′) W(3′)
Lady Elsie May Rose
Rosa 'Lady Elsie May'
Coral pink blooms from spring until autumn. Resistant to black spot.
---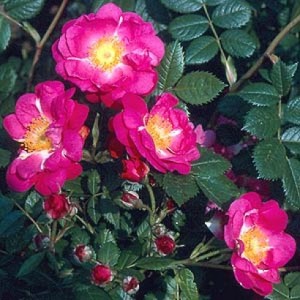 Zone 4 H(6′) W(10′)
Magnificent Rose
Rosa 'Magnifica'
Vigorous, spreading, disease free foliage. Fragrant carmine double red flowers. Large orange red hips. Recurrent.
---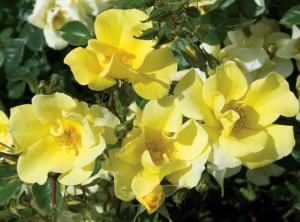 Zone 5 H(4′) W(4′)
3 gal. $26.50
Limoncello Rose
Rosa 'Meijecycka'
Displays a profusion of light yellow flowers. A vigorous grower, Limoncello™ is the first yellow in the award winning Meidiland® series.
---
Pink Grootendorst Rose
Rosa 'Pink Grootendorst'
Clusters of small pink, very double flowers.
---
Zone 5 H(6′) W(4-5′)
5 gal. $49.00
Phloxy Baby Rose
Rosa 'Radcleome'
Hybrid of the Knock Out rose. Deep pink phlox flowers. Excellent disease resistance.
---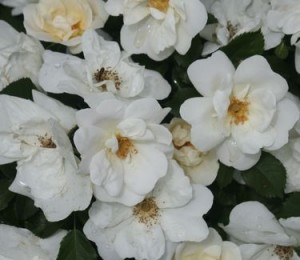 Zone 5 H(3-4′) W(3-4′)
White Out Rose
Rosa 'Radwhite'
Compact grower. Pure white five petal flowers. The foliage is a dark green, with its new foliage almost black.
---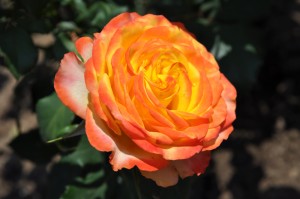 Zone 5 H(3′) W(3.5′)
Tequila Rose
Rosa 'Tequila Rose'
Apricot/orange blooms throughout the summer.
---
Zone 5 H(3′) W(4′)
2 gal. $18.99
3 gal. $29.00
The Fairy Rose
Rosa 'The Fairy'
Dainty, delicate pink long lasting flowers. Compact sturdy plant.
---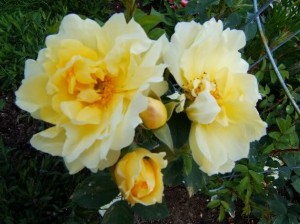 Zone 4 H(3-5′) W(3-5′)
3 gal. $24.50
Topaz Jewel Rose
Rosa 'Topaz Jewel'
Large, re-blooming semi-double, yellow blossoms with a fruity scent and bright yellow stamens. Medium green foliage.
---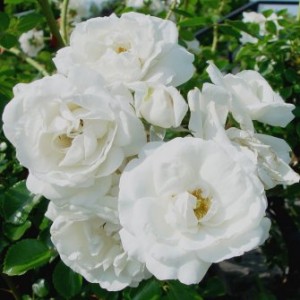 Zone 4 H(6′) W(6′)
White Dawn Rose
Rosa 'White Dawn'
Large-flowered low climbing rose. Glossy, medium to dark green leaves, and fragrant white double flowers.
---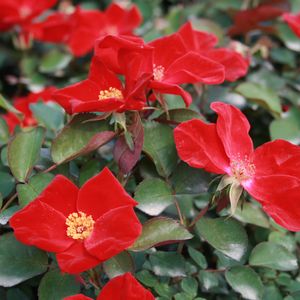 Zone 4 H(3.5-4′) W(3.5-4′)
3 gal. $27.50
Home Run Rose
Rosa 'Wekcisbako'
Continuous bright red blooms and high level disease resistance to black spot and powdery mildew. Heat tolerant, cold hardy and requires no deadheading.
---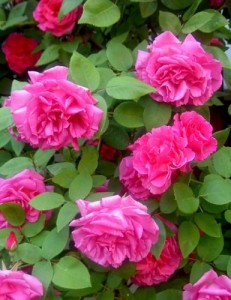 Zone 5 H(6′) W(4′)
5 gal. $39.00
Zéphirine Drouhin Rose
Rosa 'Zéphirine Drouhin'
Sweetly scented, semi-double, dark pink blooms from May to frost. Foliage emerges with a bronze-purple tinge, but matures to a semi-glossy rich green. Thorn-less.
---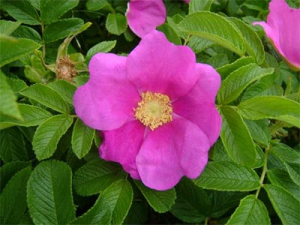 Zone 4 H(6′) W(6′)
1 gal. $14.50
2 gal. $29.99
3 gal. $32.50
Rugosa Rose
Rosa rugosa
Vigorous and hardy. Deep pink blossoms. Spreads. Also called Beach Rose.
---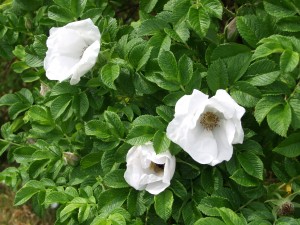 Zone 2 H(6′) W(6′)
1 gal. $13.90
3 gal. $27.00
White Rugosa Rose
Rosa rugosa 'Alba'
Vigorous and hardy. White blossoms. Spreads.
---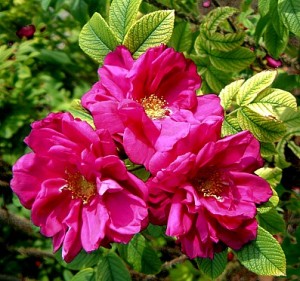 Zone 2 H(3-6′) W(3-6′)
3 gal. $24.50
Purple Pavement
Rosa rugosa 'Rotesmeer'
Large, ruffled blossoms with a purple-red color and strong fragrance. In the fall, the foliage turns from green to shades of yellow and maroon.
---
*ALL PLANT MATERIAL IS SUBJECT TO AVAILABILITY*