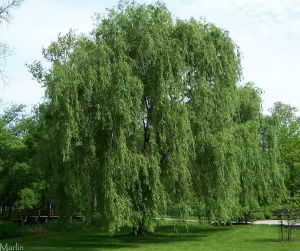 Zone 4 H(80′) W(60′)
10 gal. $129.00
15 gal. $139.00
Niobe Weeping Willow
Salix alba 'Tristis'
Rapid growing, needs full sun. Loves wet areas.
---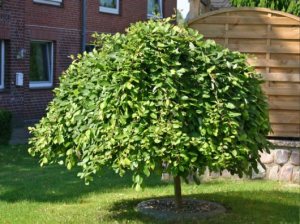 Zone 3 H(15-25′) W(12-15′)
10 gal.  $139.00
Weeping Pussywillow
Salix caprea 'Pendula'
This form is commonly sold as a grafted small tree. The branches are stiffly weeping and are most ornamental in late winter when they are dotted with catkins. If the plant is grown on its own roots, it will creep over the ground.
---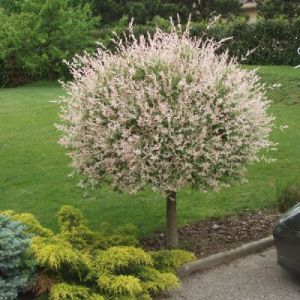 Zone 4 H(8-10′) W(6-8′)
10 gal. $109.00
15 gal. $149.00
Nishiki Willow Tree
Salix integra 'Hakuro Nishiki'
Eye catching deciduous tree with uniquely colored, salmon-pink branches. Mottled, green and white variegated summer foliage turns soft, salmon-pink in fall. A stunning landscape addition.
---
*ALL PLANT MATERIAL IS SUBJECT TO AVAILABILITY*