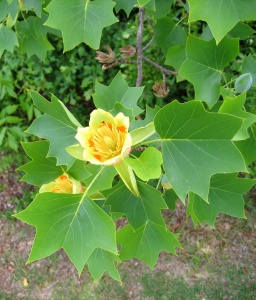 Zone 5 H(70-90′) W(35-50′)
10 gal. $199.00
Tulip Tree
Liriodendron tulipifera
A stately tree for large spaces. Flowers May through June with attractive green-yellow blossoms with tangerine tint at the base of the petal. Very attractive fall yellow foliage. Does well in moist well drained soils that are slightly acidic.
---
*ALL PLANT MATERIAL IS SUBJECT TO AVAILABILITY*