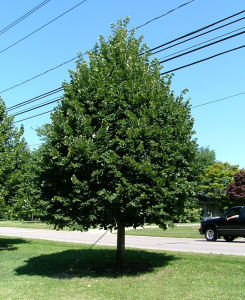 Zone 4 H(50′) W(35′)
25 gal. $199.00
Greenspire Linden
Tilia cordata 'Greenspire'
Pyramidal shape in youth, dense and rounded in maturity. Foliage is shiny, bright green in summer, yellow in fall. Fragrant yellow flowers are borne in early to mid summer.
---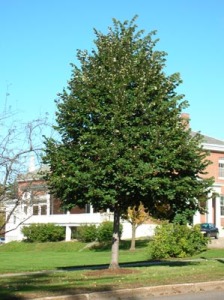 Zone 4 H(25′) W(15′)
Sterling Silver Linden
Tilia tomentosa
Fast growing lustrous dark green leaves handsome grayish bark, resistant to Japanese beetle and gypsy moth.
---
*ALL PLANT MATERIAL IS SUBJECT TO AVAILABILITY*