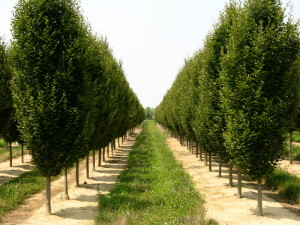 Zone 4 H(30-40′) W(20-30′)
20 gal. $209.00
Columnar Hornbeam
Carpinus betulus fastigiata
A fine landscape tree with an oval vase shaped and fan-ribbed branches. Excellent for hedges, screens, and grouping. Dense green foliage that holds leaves well into winter. Bronze fall color.
---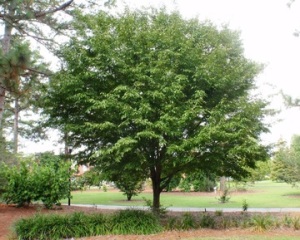 Zone 3 H(20-35′) W(20-35′)
2 – 2.5″ cal. $249.00
American Hornbeam
Carpinus caroliniana
Slow growing. Serrated, dark green leaves turn to brilliant shades of yellow, orange and red in fall. Extremely hard wood.
---
*ALL PLANT MATERIAL IS SUBJECT TO AVAILABILITY*