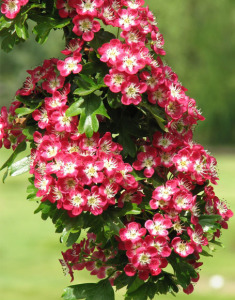 Zone 4 H(25′) W(15′)
15 gal. $159.00
20 gal. $199.00
Crimson Cloud Hawthorne
Crataegus laevigata 'Crimson Cloud'
Grows much like crab apples. Blossoms have red petals with white centers. Red fruit is persistent. Flowers later than crab apples.
---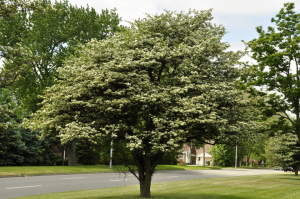 Zone 4 H(25-30′) W(20-25′)
Washington Hawthorne
Crataegus phaenopyrum 'Washington'
Broadly oval thorny tree. Leaves purplish red when unfolding turning to a lustrous dark green at maturity. Fall color is orange to scarlet. Though purplish white flowers are 2 inches a crossed late in season. Bright glossy red fruit 1/4″ in diameter hang on all winter.
---
*ALL PLANT MATERIAL IS SUBJECT TO AVAILABILITY*