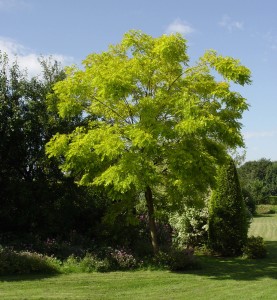 Zone 4 H(30-40′) W(30′)
10 gal.  $149.90
25 gal.  $239.00
Purple Robe Locust
Robinia pseudocacacia
One of the prettiest forms of locust with dark rose pink flowers, compact rounded tree. New growth bronzy-red. Will grow in moist soil.
---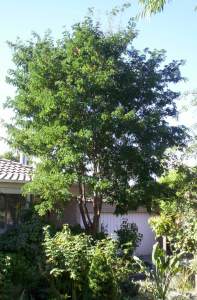 Zone 4 H(8-10′) W(8-10′)
5 gal. $42.60
15 gal. $169.00
Twisty Baby Black Locust
Robinia pseudoacacia 'Lady Lace'
What makes the tree especially appealing is the tightly growing leaf clusters that hang down, very much like wisteria blooms. Easily grown in average, dry to medium, well-drained soils in full sun to part shade. Twisted branches and leaves provide an interesting texture.
---
*ALL PLANT MATERIAL IS SUBJECT TO AVAILABILITY*