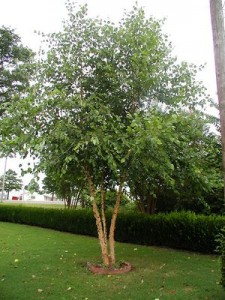 Zone 4 H(60′) W(40′)
7 gal. Clump $109.00
10 gal. Clump $119.00
15 gal. Clump $159.00
15 gal. Single $159.00
20 gal. Clump $199.00
25 gal. Clump $249.00
1.75″ cal. Single $239.00
Heritage Birch
Betula nigra 'Cully'
Fast vigorous growth. Large glossy dark green leaves less prone to leaf spot Bark is white to salmon-white on young stems turning salmon brown when older. Yellow fall color. Likes moist soils. Bronze Birch borer resistant.
---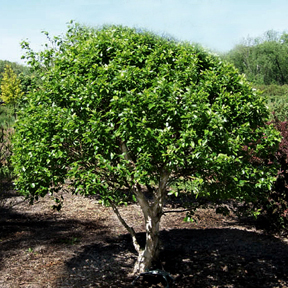 Zone 4 H(10′) W(12′)
Little King River Birch
Betula nigra 'Little King'
Dense compact oval rounded growth with branches to the ground, glossy green foliage, exfoliating white bark.
---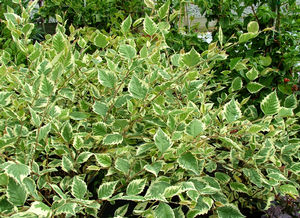 Zone 4 H(30′) W(15′)
7 gal. $79.00
Shiloh Splash Birch
Betula nigra 'Shiloh Splash'
A medium to fast grower. Will do well in wet soils as well-drained. Its exfoliating bark exposes the brown under layer, making for year-round interest. The leaves, which are smaller than the other River Birches, have ivory-white leaf margins and a green center. Pretty yellow fall color.
---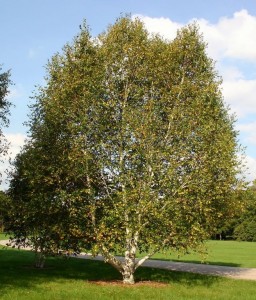 Zone 2 H(40′) W(20′)
7 gal. Clump $79.00
10 gal. $129.00
20 gal. $199.00
2″ Single $249.00
10′ B&B $259.00
Paper Birch
Betula papyrifera
Creamy white bark, Small leaves turning yellow in the fall. Should be dug in spring only. Native.
---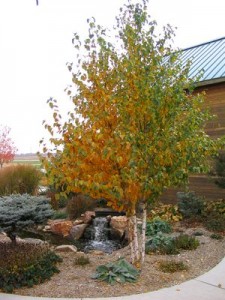 Zone 4 H(25′) W(15′)
7 gal. $99.00
15 gal. $139.00
25 gal. $299.00
1.5″ cal. $219.00
Renaissance Reflection Birch
Betula papyrifera 'Renci'
Striking white bark. Most resistant to bronze birch borer. Oval form with showy yellow fall color.
---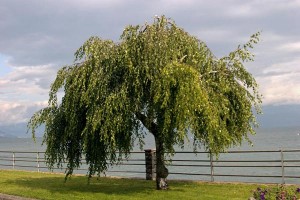 Zone 2 H(8-10′) W(15′)
7 gal. $79.00
20 gal. $199.00
Young's Weeping Birch
Betula pendula 'Youngii'
Dark green foliage throughout the season. The pointy leaves turn an outstanding yellow in the fall. Smooth white bark.
---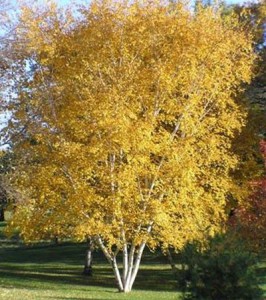 Zone 4 H(40-50′) W(30′)
10 gal. $159.00
Whitespire Birch
Betula platyphylla 'Whitespire'
Relaxed pyramidal growth with central leader more borer resistant than White Birch.
---
Zone 4 H(25′) W(15′)
7 gal.  $97.90
15 gal. $139.00
Royal Frost Birch
Betula szechuanica 'Royal Frost'
Crimson leaves holds color throughout summer. Good white bark. Full sun, well drained soils.
---
*ALL PLANT MATERIAL IS SUBJECT TO AVAILABILITY*