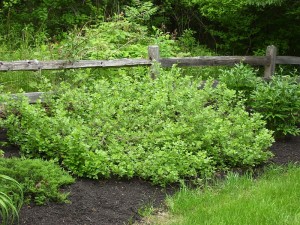 Zone 3 H(2′) W(6-8′)
1 gal. $14.99
2 gal. $28.50
3 gal. $39.00
5 gal. $49.00
Gro – Low Sumac
Rhus aromatica 'Gro-Low'
Excellent glossy, green foliage all summer turning orange-red in the fall. Tough plant, widely used in beds adjacent to parking lots, for fast cover.
---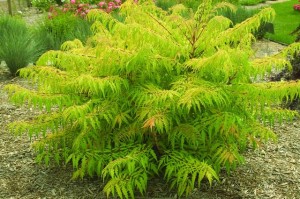 Zone 4 H(3-6′) W(3-6′)
3 gal. $39.95
5 gal.  $49.00
10 gal. $99.00
3 – 3.5″ cal. $299.99
Tiger Eyes Sumac
Rhus typhina 'Bailtiger'
Dwarf, slow-spreading. New growth starts out a vivid chartreuse, but soon changes to a bright yellow. Lacy leaves remain that color throughout the growing season. In autumn the plant turns a brilliant scarlet-orange layered over the yellow. Purplish-pink stems offer a pleasing contrast to the lemony foliage. The plant has an open, loose form with a flat crown.
---
*ALL PLANT MATERIAL IS SUBJECT TO AVAILABILITY*