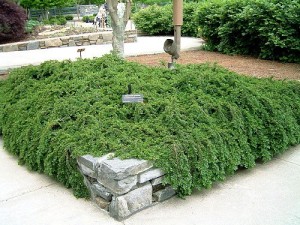 Zone 4 H(2-3′) W(3-6′)
5 gal. $39.00
Tom Thumb Cotoneaster
Cotoneaster adpressus 'Tom Thumb'
Charming tiny green leaves turn bright red in fall. Low, compact habit makes it a good groundcover shrub for small spaces, rock gardens. Suitable for slopes that need erosion control. Deer resistant.
---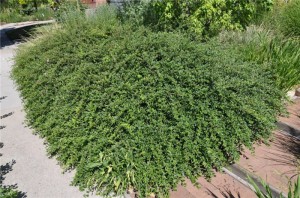 Zone 4 H(2-3′) W(3-6′)
3 gal. $34.50
Coral Beauty Cotoneaster
Cotoneaster dammeri  'Coral Beauty'
White blooms in the Spring, followed by coral-red round berries that appear in autumn and remain well into winter, brilliant against the small, finely-textured evergreen foliage.
---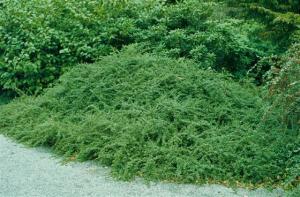 Zone 4 H(1′) W(4′)
3 gal. $32.95
5 gal. $39.95
Lowfast Cotoneaster
Cotoneaster dammeri 'Lowfast'
Tiny white flowers in spring along the spreading branches followed by bright red fruits that really attract attention from late summer to late fall. Dark green foliage. The small glossy oval leaves turn an outstanding brick red in the fall.
---
*ALL PLANT MATERIAL IS SUBJECT TO AVAILABILITY*