20% Off All Vegetable Seedlings & Fruiting Plants!
We have Apples, Blueberries, Cherries, Elderberries, Figs, Grapes, Peach, Pear, Plum, Raspberries, & Strawberries.

Bagged Soil Amendments are 5% Off. We carry several types of compost to chose from, Pro-Mix, Perlite & Vermiculite.
*Sale does not include Soil Additives (Fertilizers, pH adjusters, or Animal Repellents.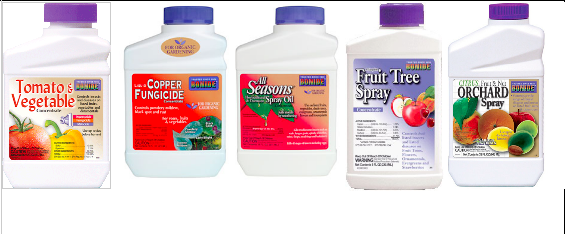 5% Off Insecticide, Fungicide, & Miticide Sprays (Below is a list of the products on sale)
All Seasons Oil Spray
Borer-Miner Killer
Bug Beater
Captain Jack's Deadbug
Copper Fungicide Dust or Spray
Fruit, Nut, & Orchard Spray
Fruit Tree Spray
Garden Insect Spray
Hot Pepper Wax
Insecticidal Soap
Japanese Beetle Killer
Rose Rx Insect Control Dust or Spray
Rose & Flower Insect Killer
Sevin
Sulfur Fungicide Dust or Spray
We hope to see you this weekend!
*All sales are void after 30 days*